What is the basic science that underlies infection prevention? Learn about how bacteria and viruses are spread and how you can prevent disease transmission. ?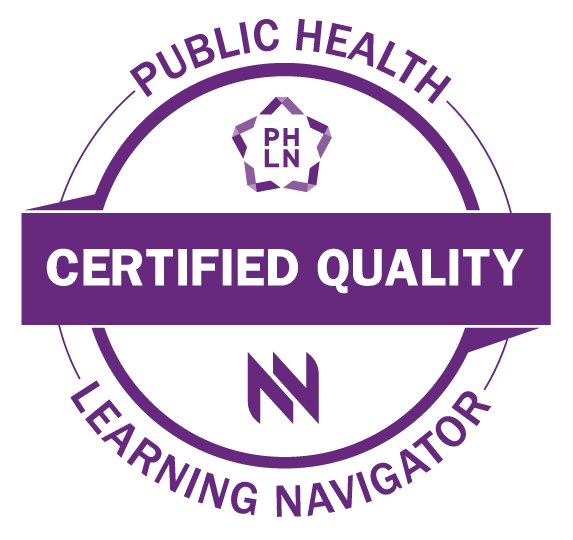 Enroll
About this course
This course provides an overview of basic principles of infection transmission and the role of healthcare staff in preventing the spread of infections to themselves, colleagues and patients. It contains non-graded knowledge checks so learners can interact with the content. The course may be taken in more than one sitting.
What you'll learn
After completing this course, you will be able to...
Explain the basic modes of infection transmission
Recall the differences between bacteria and viruses
Recognize the three basic transmission principles
Recognize common ways diseases are spread
Recognize common signs of active infection
Recognize the three stages of an infection

Describe your role in preventing infection transmission
Recall at least three ways you or others can prevent disease transmission
Recognize the importance of teamwork in infection prevent in healthcare settings
Subject Matter Experts

Louise-Marie Dembry, MD, FACP, MS, MBA

Professor of Medicine (Infectious Diseases)
and of Epidemiology (Microbial Diseases);
Director, Hospital Epidemiology
VA CT Healthcare System




David B. Banach, MD, MPH

Assistant Professor of Medicine
Head of Infection Prevention 
and Hospital Epidemiologist
UConn Health

Enrollment and Contact Hours
The Certificate of Completion will include the length of the module. Generally 50 – 60 minutes is equivalent to 1 contact hour. Contact hours may be applicable towards continuing education requirements for certain credentials. Check with your credentialing body to verify if the topic meets its continuing education requirements.
Having trouble accessing the course? Contact support@nephtc.org
Acknowledgement:
This project is/was supported by the Health Resources and Services Administration (HRSA) of the U.S. Department of Health and Human Services (HHS) under grant number UB6HP27877 "Regional Public Health Training Center Program". This information or content and conclusions are those of the author and should not be construed as the official position or policy of, nor should any endorsements be inferred by HRSA, HHS or the U.S. Government.