Improving Public Health Through Industry Partnerships
How can public health researchers and practitioners best create win/win situations between academia and industry that also balance social and corporate goals?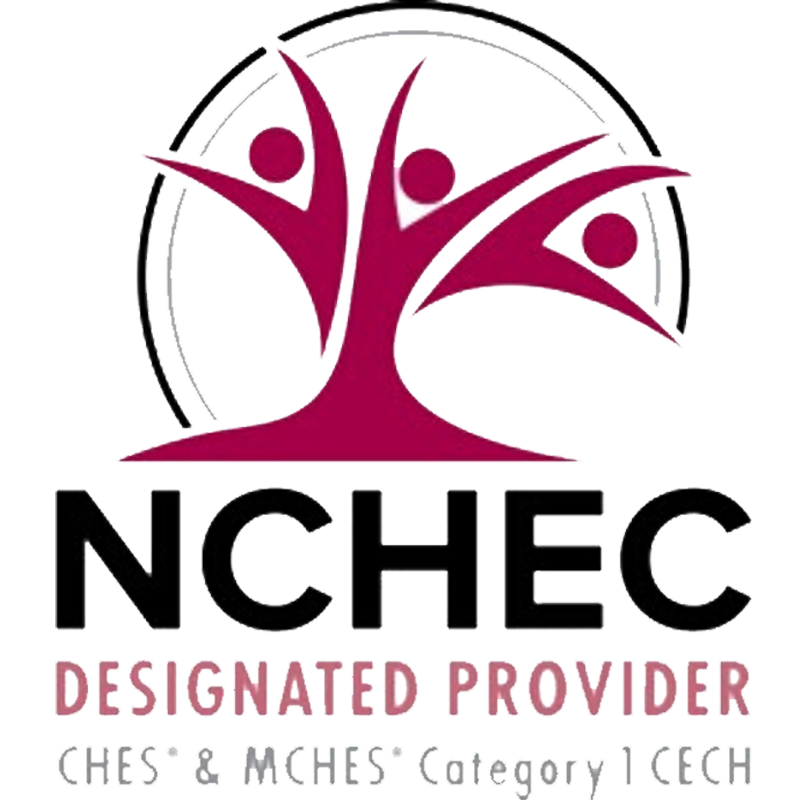 Register
Course Information
Audience:

Public Health Professionals

Format:

Recorded Webinar

Date/Time:

Thursday, September 30th 4:30 PM – 5:45 PM EST

Price:

Free

Length:

1.25 hours

Credential(s) eligible for contact hours:

Sponsored by New England Public Health Training Center (NEPHTC), a designated provider of continuing education contact hours (CECH) in health education by the National Commission for Health Education Credentialing, Inc. This program is designated for Certified Health Education Specialists (CHES) and/or Master Certified Health Education Specialists (MCHES) to receive up to 1 total Category I continuing education contact hours. Maximum advanced-level continuing education contact hours are 1. Provider ID: 1131137 Event ID: SS1131137_IPHTIP

If you are not seeking a CHES/MCHES contact hours, if you complete the post-test and evaluation, you will receive a Certificate of Completion. The Certificate will include the length of the course.

Competencies:

Policy Development/Program Planning Skills, Communication Skills, Financial Planning and Management Skills, Leadership and Systems Thinking Skills


Learning Level:

Awareness and Performance

Companion Trainings:

None

Supplemental materials:

None

Pre-requisites:

None
About this Recording
IDEA Hub is a new initiative at BUSPH to accelerate population health improvements through non-traditional methods, including industry partnerships. It aims to create mutually beneficial opportunities that enhance the science of public health, translate science into practice, and serve a business need for partners.
What you'll learn
At the end of the recording, participants will be able to:

Define the three-pronged goal of BUSPH Idea Hub's academic partnerships with industry
Describe the impact of public health crises on business in terms of lost productivity and consumption, using the COVID-19 pandemic as an example
List 4 areas in which public health can contribute innovative solutions to address economic issues of public health problems
Describe how academic public health professionals can engage with private partners to address several public health concerns, including mental health, health misinformation in social media, breast cancer screening, climate change, pediatric diabetes, pharmaceutical access, and use of medical records to identify unmet social needs.
Subject Matter Experts



Monica Wang
@DRMONICAWANG


Associate Professor of Community Health Sciences, Boston University School of Public Health

Dr. Wang is an Associate Professor of Community Health Sciences at the Boston University School of Public Health, an Adjunct Associate Professor of Health Policy and Management at the Harvard T.H. Chan School of Public Health, and an Associate Director of Narrative at the BU Center for Antiracist Research. Dr. Wang is nationally recognized as a leading health equity researcher in obesity and chronic disease prevention. She directs community-engaged research to target racial inequities in health and pursues cross-sector collaborations to promote health and health equity through public health interventions and policies. Dr. Wang has generated over $4 million in federal and foundation funding for her program of research and published over 50 peer-reviewed manuscripts and over a dozen policy and public engagement documents. One of her current studies is a randomized controlled trial of a youth empowerment intervention to reduce consumption of sugary drinks and obesity risk through youth narratives. As an expert in curriculum development, case-based teaching, and digital learning design, Dr. Wang has developed and taught graduate courses (traditional, in-person, and hybrid) on the social determinants of health at Harvard and Boston University since 2010. Dr. Wang has received numerous national, regional, and institutional awards for her research, teaching, and service, including the Society of Behavioral Medicine Early Investigator Award, the Greater Boston Chamber of Commerce Ten Outstanding Young Leaders Award, and the Boston University School of Public Health Excellence in Teaching Award. At the national level, she advances science communication initiatives through her role as former Chair and current member of the Civic and Public Engagement Committee of the Society of Behavioral Medicine.




Vanessa Edouard
@BUIDEAHUB


Director of Strategic Initiatives and Managing Director of idea hub,
Boston University
School of Public Health




Michael McClean
@BUSPH


Associate Dean for Research and Faculty Advancement, Boston University School of Public Health

Dr. Michael McClean is the Associate Dean for Research and Faculty Advancement and a Professor of Environmental Health at the Boston University School of Public Health. His research interests focus on the use of biological markers to assess environmental and occupational exposures with respect to exposure-related disease. Trained as an industrial hygienist, he is interested in improving upon traditional exposure assessment methods by developing innovative approaches for assessing exposure via multiple pathways and for analyzing biological data. Previously, Dr. McClean has investigated exposure to polybrominated diphenyl ethers (PBDEs) in indoor environments, polycyclic aromatic hydrocarbons exposure among asphalt workers, jet fuel exposure among US military personnel, and gene-environment interactions in head and neck squamous cell carcinoma. Currently, he is investigating an epidemic of chronic kidney disease among Central American workers, as well as the long-term neurological consequences of exposure to head impacts. He also directs an NIEHS pre-doctoral training program focused on Environmental Epidemiology in Community Settings.





Jaimie Gradus
@JAIMIEGRADUS



Associate Professor of Epidemiology, Boston University School of Public Health

Jaimie L. Gradus is an Associate Professor Epidemiology at Boston University School of Public Health and an Associate Professor of Psychiatry at Boston University School of Medicine. She received her BA in psychology from Stony Brook University, her MPH with a concentration in epidemiology and biostatistics and DSc in epidemiology at Boston University and her DMSc at Aarhus University. Dr. Gradus's research interests are in the epidemiology of trauma and trauma-related disorders, with a particular focus on suicide outcomes. She was the winner of the 2009 Lilienfeld Student Prize from the Society for Epidemiologic Research for her paper on the association between PTSD and death from suicide in the population of Denmark. Dr. Gradus has been the recipient of multiple National Institute of Mental Health and foundation grant awards to conduct psychiatric epidemiologic research in both veterans and the general population.




Prasad Patil
@BUBIOSTATS



Assistant Professor of Biostatistics, Boston University School of Public Health

Dr. Patil is a former postdoctoral research fellow at the Harvard Chan School of Public Health Department of Biostatistics/Dana-Farber Cancer Institute Department of Biostatistics and Computational Biology with Giovanni Parimigiani. He completed his PhD in Biostatistics from the Johns Hopkins Bloomberg School of Public Health with Jeff Leek. His professional interests include personalized medicine, genomics, prediction, data visualization, and study reproducibility/replicability. Dr. Patil is currently working on: – Multi-study prediction – Statistical definitions for reproducibility and replicability. – Stable and interpretable prediction methods for gene expression data. The contexts are cancer risk classifcation and survival prediction. – Assessing the additional value a genomic signature can provide beyond standard clinical measurements in a randomized trial setting. – Interactive health visualizations executable in one line from R. – Automated analysis templates with the ability to compare results after parameters have been changed.




Megan Healey
@MEGANHEALS



Clinical Assistant Professor, Boston University School of Public Health

Megan Healey, PhD, MPH is a molecular epidemiologist with expertise in epigenetics and breast cancer. Dr. Healey uses population-based studies to investigate molecular and behavioral determinants of cancer subtypes and prognosis. Trained as a bench scientist, Dr. Healey completed research fellowships in cancer epigenetics at Johns Hopkins and cancer epidemiology at Harvard. She transitioned from biomedical science to public health in hopes of leveraging her interdisciplinary background to improve the health of populations. Part of that mission is to help train our future leaders in public health. Dr. Healey is invested in bringing innovative, integrated and practical approaches to learning in the classroom, particularly in large courses. Currently, Dr. Healey teaches Quantitative Methods for Public Health, Concepts and Methods in Epidemiology, and Nutritional Epidemiology. In 2017, she received the BUSPH Educational Innovation Award and is the recipient of several BUSPH Excellence in Teaching Awards. Dr. Healey is the Director of MPH Programs.




Paul Shafer
@SHAFERPR


Assistant Professor, Health Law, Policy, and Management, Boston University School of Public Health

Dr. Shafer is an assistant professor in the Department of Health Law, Policy, and Management at the Boston University School of Public Health and co-director of the Boston University Medicaid Policy Lab. He is also a fellow with the Boston University Institute for Health System Innovation and Policy and affiliate faculty of the Boston University Center for Antiracist Research. His research focuses on the effects of state and federal health insurance policy on coverage, health care use, and health equity. He is also an investigator at the Partnered Evidence-based Policy Resource Center at the VA Boston Healthcare System, where his research focuses on veterans' access to care. His big picture interest is in understanding the effect of health and social policies on health and well-being. Do they actually work and are the benefits distributed equitably? If they don't work or have unintended consequences, can we understand why and propose changes? He previously served as a research economist in the Center for Health Policy Science and Tobacco Research at RTI International and junior fellow in the Center for Evidence and Practice Improvement at the Agency for Healthcare Research and Quality. He is a former Robert Wood Johnson Foundation Health Policy Research Scholar, which amplified his commitment to policy-engaged scholarship and research translation. He holds a PhD in health policy and management with a concentration in health economics from the University of North Carolina at Chapel Hill, an MA in applied economics from the University of North Carolina at Greensboro, and a BA in economics from the University of North Carolina at Chapel Hill.




Greg Wellenius
@GWELLENIUS



Professor of Environmental
Health,
Boston University

Gregory Wellenius, ScD leverages his training in epidemiology, environmental health, and human physiology to lead research focused on assessing the human health impacts of the built environment in the context of a rapidly changing climate. His team has made a number of notable contributions to our understanding of the health risks associated with air pollution, noise pollution, other features of our physical environment, and those posed by a changing climate. A key goal of his team's research is to provide the actionable scientific evidence needed to ensure that our communities are as resilient, sustainable, and healthy as possible, emphasizing the benefits to human health of climate change mitigation and adaptation efforts. Before coming to Boston University, Dr. Wellenius served as faculty and Director of Brown University's Center for Environmental Health and Technology and Elected Councilor of the International Society for Environmental Epidemiology (ISEE). He has previously taught courses on epidemiology methods, climate change and human health, and methods in environmental epidemiology. He has a strong track record of mentoring undergraduate students, graduate students and post-doctoral fellows. Dr. Wellenius is the 2019 recipient of the ISEE Tony McMichael Mid-Term Career Award and the 2018 recipient of the Dean's Award for Excellence in Teaching from the Brown University School of Public Health.




Peter Rockers
@BUSPH



Assistant Professor of Global Health,
Boston University School of Public Health

Dr. Rockers is an Assistant Professor in the Department of Global Health at the Boston University School of Public Health, where he is also the Director of the Monitoring and Evaluation Certificate program. His research is primarily concerned with evaluating the impacts of health system strengthening interventions and policies in low- and middle-income countries using experimental methods. He is particularly interested in interventions that aim to improve early childhood development outcomes in high poverty settings. Dr. Rockers is currently Co-Principal Investigator for a large cluster-randomized trial in South Africa evaluating the feasibility and impact of an innovative package of early childhood interventions delivered by community health workers. Dr. Rockers is involved in several projects focused on access to medicines. He is Co-Principle Investigator for a project developing a framework for evaluating pharmaceutical industry-led access to medicines programs. He is also Co-Investigator for a cluster-randomized trial in Kenya evaluating the impact of a medicine access program on the availability and price of NCD medicines.




Craig Ross
@CSROSS017


Executive Director,
idea hub,
Boston University
School of Public Health

Craig S. Ross serves as Executive Director of the idea hub at Boston University School of Public Health and holds a faculty position in the Epidemiology Department. Dr. Ross conducts research at the intersection of commerce and public health, with a particular focus on the influence of commercially-promoted products on the health of vulnerable populations including children, adolescents, women, and immigrants. Dr. Ross has published more than 40 research studies examining the influence of alcohol advertising on underage drinking. He conducts innovative research on the use of multiple tobacco products including vaping products and heat-not-burn tobacco products. He is also interested in novel research designs using ecological momentary assessment methods to examine real-life contexts for substance use. Dr. Ross has developed unique mixed research methods to collaborate with firearm owners to design firearm suicide prevention programs. Prior to his academic career, Dr. Ross worked for more than 20 years as a business strategy consultant and more than 10 years in semiconductor manufacturing designing statistical software products for manufacturing process control. He received a Ph.D. in epidemiology in 2014 from the Boston University School of Public Health where he was awarded a pre-doctoral training grant through the Boston University Reproductive Perinatal and Pediatric Epidemiology (BURPPE) program. Dr. Ross was awarded the New Investigator Award by the Society of Adolescent Health and Medicine in 2014. He received in Masters in Business Administration from Northeastern University in 1991 and his B.S. in Computer Science from Rensselaer Polytechnic Institute in 1982.




Maria Tjilos
@BUSPH


Master of Public
Health Student,
Boston University School of Public Health
Registration
Select the Enroll Me button below to register for this recording. If you have any trouble accessing the recording, contact support@nephtc.org.
Acknowledgement: This project is/was supported by the Health Resources and Services Administration (HRSA) of the U.S. Department of Health and Human Services (HHS) under grant number UB6HP31685 "Regional Public Health Training Center Program." This information or content and conclusions are those of the author and should not be construed as the official position or policy of, nor should any endorsements be inferred by HRSA, HHS or the U.S. Government.