Antiracism as Health Policy (Part 2)
What are some of the flaws in using race as a standalone measure of risk?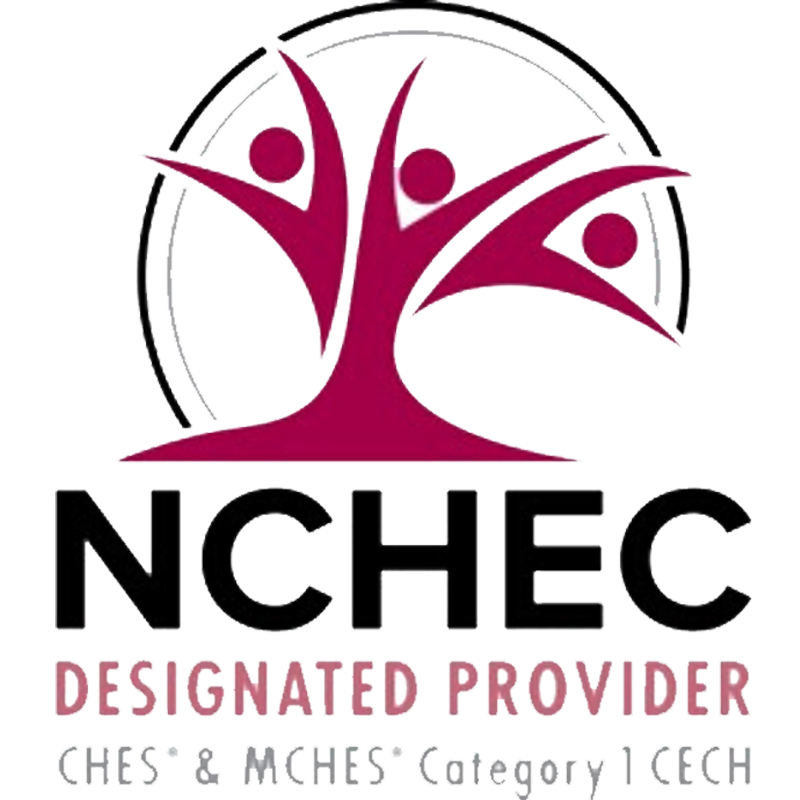 Register
Course Information
Audience:

Public Health Professionals

Format:

Recorded Webinar

Date/Time:

Tuesday, April 6th 2021 4:30 PM – 6 PM EST.

Price:

Free

Length:

1.5 hours

Credential(s) eligible for contact hours:

Sponsored by New England Public Health Training Center (NEPHTC), a designated provider of continuing education contact hours (CECH) in health education by the National Commission for Health Education Credentialing, Inc. This program is designated for Certified Health Education Specialists (CHES) and/or Master Certified Health Education Specialists (MCHES) to receive up to 1 total Category I continuing education contact hours. Maximum advanced-level continuing education contact hours are 1. Provider ID: 1131137 Event ID: SS1131137_AHP2.

If you are not seeking a CHES/MCHES contact hours, if you complete the post-test and evaluation, you will receive a Certificate of Completion. The Certificate will include the length of the course.

Competencies:

Analytical/Assessment Skills
Policy Development/Program Planning Skills


Learning Level:

Awareness

Companion Trainings:

Antiracism as Health Policy (Part 1)
Antiracism as Health Policy (Part 3)


Supplemental materials:

None

Pre-requisites:

None
About this Recording
Part 2: Connecting research and policy
This three-part series will examine the racial disparities in health brought vividly to public attention during the COVID-19 pandemic. The second panel will focus on linking research to policy.
Cohosted with the Boston University Center for Antiracist Research and the Rockefeller Foundation-Boston University 3-D Commission.
What you'll learn
At the end of the recording, participants will be able to:

List at least 5 social or health factors that were associated with race and risk of infection, illness, and death from COVID-19
Discuss the role of data and analysis in advancing racial equity in the COVID-19 response
List 6 areas of research on structural racism being conducted nationally
Subject Matter Expert



Sandro Galea
@sandrogalea

Dean and Robert A. Knox Professor, Boston University School of Public Health




Sandro Galea, a physician, epidemiologist, and author, is dean and Robert A. Knox Professor at Boston University School of Public Health. He previously held academic and leadership positions at Columbia University, the University of Michigan, and the New York Academy of Medicine. He has published extensively in the peer-reviewed literature, and is a regular contributor to a range of public media, about the social causes of health, mental health, and the consequences of trauma. He has been listed as one of the most widely cited scholars in the social sciences. He is chair of the board of the Association of Schools and Programs of Public Health and past president of the Society for Epidemiologic Research and of the Interdisciplinary Association for Population Health Science. He is an elected member of the National Academy of Medicine. Galea has received several lifetime achievement awards. Galea holds a medical degree from the University of Toronto, graduate degrees from Harvard University and Columbia University, and an honorary doctorate from the University of Glasgow.




Ibram Kendi
@dribram

Director and
Founder,
Center for Antiracist Research, Boston University



Ibram X. Kendi is the Andrew W. Mellon Professor in the Humanities at Boston University and the founding director of the BU Center for Antiracist Research. He is a contributing writer at The Atlantic and a CBS News correspondent. He is the author of many books including Stamped from the Beginning: The Definitive History of Racist Ideas in America, which won the National Book Award for Nonfiction, and four #1 New York Times bestsellers, How to Be an Antiracist; Stamped: Racism, Antiracism, and You, co-authored with Jason Reynolds; and Antiracist Baby, illustrated by Ashley Lukashevsky and Four Hundred Souls: A Community history of African America 1619-2019, edited with Keisha N. Blain. In 2020, Time magazine named him one of the 100 most influential people in the world.




Ayanna Pressley
@AyannaPressley

Associate Professor, Pediatrics, Boston University School of Medicine




Congresswoman Ayanna Pressley is an activist, a legislator, a survivor, and the first woman of color to be elected to Congress from the Commonwealth of Massachusetts. Throughout her career as a public servant, Congresswoman Pressley has fought to ensure that those closest to the pain are closest to the power – driving and informing policymaking. Throughout her first term in Congress, Congresswoman Pressley has been a champion for justice: reproductive justice, justice for immigrants, consumer justice, justice for aging Americans, justice for workers, justice for survivors of sexual violence, and justice for the formerly and currently incarcerated. Currently, Congresswoman Pressley serves on two powerful Congressional committees – the House Committee on Oversight and Reform and the House Committee on Financial Services– both of which have remained focused on legislatively addressing issues of care, concern, and consequence to the American people. Prior to being elected to Congress, she served on the Boston City Council for 8 years, and was the first woman of color elected to the council in its 100-year history.




Samantha Artiga
@sartiga2

Vice President, Director, Disparities Policy Project, Kaiser Family Foundation




Samantha Artiga serves as Vice President and Director of the Racial Equity and Health Policy Program at KFF. In this role, Ms. Artiga leads KFF's work to provide timely and reliable data, information, and policy analysis on health and health care disparities affecting people of color and underserved groups and efforts to advance racial equity in health and health care. Her work focuses on the intersection of racism and discrimination, social and economic inequities, and health. She also has conducted extensive work related to the health and health care needs of low-income populations and immigrant families and previously served as Associate Director of KFF's Program on Medicaid and the Uninsured. Ms. Artiga holds a master's degree in health policy from the George Washington University.




Patricia Williams
@nusl

University Distinguished Professor of Law and Humanities, Northeastern University School of Law




Professor Williams, one of the most provocative intellectuals in American law and a pioneer of both the law and literature and critical race theory movements in American legal theory, holds a joint appointment between the School of Law and the Department of Philosophy and Religion in the College of Social Sciences and Humanities. She is also director of Law, Technology and Ethics Initiatives in the School of Law and the College of Social Sciences and Humanities. Professor Williams has published widely in the areas of race, gender, literature and law. Her books, including The Alchemy of Race and Rights (Harvard University Press, 1991), illustrate some of America's most complex societal problems and challenge our ideas about socio-legal constructs of race and gender. Her work remains at the cutting edge of legal scholarship. Drawing on her prior interrogation of race, gender and personhood, Professor Williams' current research raises core questions of individual autonomy and identity in the context of legal and ethical debates on science and technology. Her work in the area of health and genetics, for example, questions how racial formation is shaped by the legal regulation of private industry and government. Her work on algorithms grapples with the auditing function of technology in our everyday lives — shaping how we understand who we are.




Laura Magaña


@lauramagvall

(MODERATOR) President and CEO, Association of Schools and Programs of Public Health



Dr. Laura Magaña joined the Association of Schools and Programs of Public Health (ASPPH) as President and CEO in August 2017. Under Dr. Magaña's leadership, ASPPH has continued to advance its mission to strengthen the capacity of members by advancing leadership, excellence, and collaboration for academic public health. During her tenure, ASPPH has significantly grown its global engagement, launched the academic public health leadership institute, and enhanced the voice of academic public health through advocacy efforts. Prior to joining ASPPH, Dr. Magaña dedicated more than 35 years to successfully leading the transformation and advancements of public and private universities in Mexico; educational organizations in the USA; United Nations programs; and NGO's in Central America and Europe. She was most recently the dean of the School of Public Health in Mexico at the ASPPH-member National Institute of Public Health (INSP). Her diverse portfolio features academic publications, educational technological developments many of which relate to learning environments, the use of technology in education, and public health education. She has also been a faculty member and lecturer in diverse universities around the world.




Eliseo J. Pérez-Stable
@nimhd

Director of the National Institute on Minority Health and Health Disparities at the National Institutes of Health




Eliseo J. Pérez-Stable, M.D. is Director of the National Institutes of Health's National Institute on Minority Health and Health Disparities (NIMHD), which seeks to advance the science of minority health and health disparities research through research, training, research capacity development, public education, and information dissemination. Dr. Pérez-Stable practiced general internal medicine for 37 years at the University of California, San Francisco (UCSF) before moving to NIH in September 2015. He was professor of medicine at UCSF and chief of the Division of General Internal Medicine for 17 years. His research interests include improving the health of racial and ethnic minorities and underserved populations, advancing patient-centered care, improving cross-cultural communication skills among clinicians, and promoting diversity in the biomedical research workforce. For more than 30 years, Dr. Pérez-Stable led research on Latino smoking cessation and tobacco control policy in the United States and Latin America, addressing clinical and prevention issues in cancer screening, and mentoring over 70 minority investigators. He has published over 300 peer-reviewed articles and was elected to the National Academy of Medicine in 2001.
Registration
Select the Enroll Me button below to register for this recording. If you have any trouble accessing the recording, contact support@nephtc.org.
Acknowledgement: This project is/was supported by the Health Resources and Services Administration (HRSA) of the U.S. Department of Health and Human Services (HHS) under grant number UB6HP31685 "Regional Public Health Training Center Program." This information or content and conclusions are those of the author and should not be construed as the official position or policy of, nor should any endorsements be inferred by HRSA, HHS or the U.S. Government.