Encouraging Voter Turnout Ahead of the National Election
How can we promote voter engagement?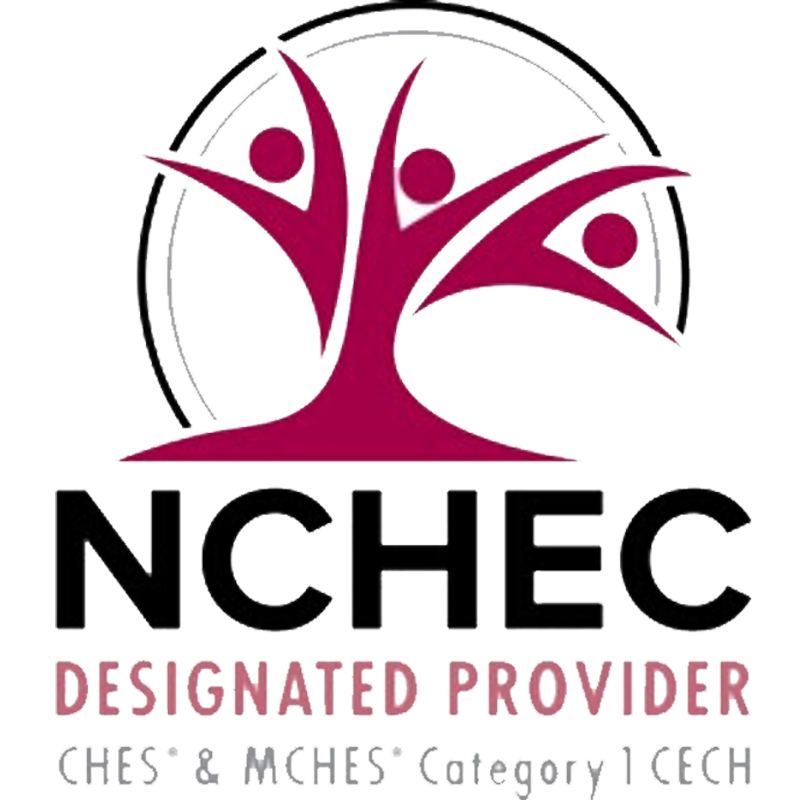 Register
Course Information
Audience:

Public Health Professionals

Format:

Recorded Webinar

Date/Time:

Monday, October 17, 2022, 2:00 PM – 3:00 PM ET

Price:

Free

Length:

1 hour

Credential(s) eligible for contact hours:

Sponsored by New England Public Health Training Center (NEPHTC), a designated provider of continuing education contact hours (CECH) in health education by the National Commission for Health Education Credentialing, Inc. This program is designated for Certified Health Education Specialists (CHES) and/or Master Certified Health Education Specialists (MCHES) to receive up to 1 total Category I continuing education contact hours. Maximum advanced-level continuing education contact hours are 0. Provider ID: 1131137 Event ID: SS1131137_EVTANE.

If you are not seeking a CHES/MCHES contact hours, if you complete the post-test and evaluation, you will receive a Certificate of Completion. The Certificate will include the length of the course.

Competencies:

Communication Skills

Learning Level:

Awareness

Companion Trainings:

None

Supplemental materials:

None

Pre-requisites:

None
About this Recording
The health of populations is shaped by politics and policies that create the world around us. Elections have real consequences for public health, making voting a central pillar of our community efforts towards creating a better, healthier world. America is Calling. Vote! is an effort to encourage voters under 35 to vote in the upcoming midterm elections. Join us for a conversation between BUSPH Board Member John Rosenthal and March for Our Lives leader David Hogg on the importance of voting and the responsibility of public health to promote voter engagement.
What you'll learn
At the end of the recording, participants will be able to:
Describe the mission and importance of the effort, America is Calling. Vote!
Discuss the impact that young voters can have on democracy and freedom in the U.S.
Discuss the correlation between voter turnout and positive change in past elections.
Recommend strategies for discussing politics with people who have opposing views.

Moderator




Craig Andrade
@DRCRAIGANDRADE
Associate Dean for Practice, Boston University School of Public Health

Craig Andrade is Associate Dean of Practice and Director of the Activist Lab at Boston University's School of Public Health (SPH) where he is serves to catalyze and encourage SPH's public health practice portfolio locally and globally among all members of the school community, including faculty, staff, students, alumni, and community partners. He is also a member of the Dean's Cabinet and the Governing Council and chairs the school's permanent practice committee. Previously Dr. Andrade was the Director of the Bureau of Family Health & Nutrition (BFHN) at the Massachusetts Department of Public Health (DPH). BFHN's programs include Early Intervention (EI), Pregnancy, Infancy and Early Childhood, Children and Youth with Special Health Needs, Women, Infants and Children (WIC) Nutrition Program, Home Visiting, Title V Maternal and Child Health Block Grant, Breastfeeding Initiative, Birth Defects Surveillance, Universal Newborn Hearing Screening Program, the Office of Data Translation and Birth Defects Research and Prevention. He also served as Director of the Division of Health Access at DPH, helped found the Racial Equity Leadership Team and Cross-Department Racial Equity Collaborative at DPH and was Associate Dean of Health and Wellness and Director of Student Health Services at Wheaton College in Norton, MA. He served as critical care, public health and ward nurse at Boston Medical Center; nurse manager and head athletic trainer at Buckingham Browne & Nichols School in Cambridge, MA; and was owner/operator of Active Health, a private health and fitness company. Craig is a registered nurse, athletic trainer, licensed massage therapist and strength and condition specialist with masters and doctoral degrees in public health from Boston University. His research interests include behavioral risk management and resilience-building among children, adolescents and young adults.


Subject Matter Experts





John Rosenthal
@JOHNROSENTHAL_
Founder, Stop Handgun Violence; President, Meredith Management




John Rosenthal is the President of Meredith Management. He is a successful real estate developer and manager in Massachusetts who has distinguished himself in his ability to balance corporate and individual responsibility. John is also very active in community based environmental and renewable energy issues as well as social and economic justice. He has organized and advocated extensively in support of safe and renewable energy and against nuclear power and weapons. In February 2022, John partnered with world renowned branding and creative designer, Bruce Mau, and the Massive Change Network to create the America is Calling – VOTE! initiative to rebrand democracy and freedom in America by countering the voter suppression efforts and motivating Americans to vote to help save Democracy.




David Hogg
@DAVIDHOGG11

Co-founder,
March for our Lives




Thrust into the world of activism by the largest school shooting in American history, Parkland survivor David Hogg has become one of the most compelling voices of his generation. His call to "get over politics and get something done" challenges Americans to stand up, speak out and work to elect morally just leaders, regardless of party affiliation. Passionate in his advocacy to end gun violence, David's mission of increasing voter participation, civic engagement and activism embraces a range of issues.

Registration

Select the Enroll Me button below to register for this recording. If you have any trouble accessing the recording, contact support@nephtc.org.

Acknowledgement: This project is supported by the Health Resources and Services Administration (HRSA) of the U.S. Department of Health and Human Services (HHS) as part of award 2 UB6HP31685‐05‐00 "Public Health Training Centers." The contents are those of the author(s) and do not necessarily represent the official views of, nor an endorsement, by HRSA, HHS or the U.S. Government.