Antiracism as Health Policy (Part 3)
Why does intersectionality matter when studying health disparities and how does this relate to COVID susceptibilities among men and women of color?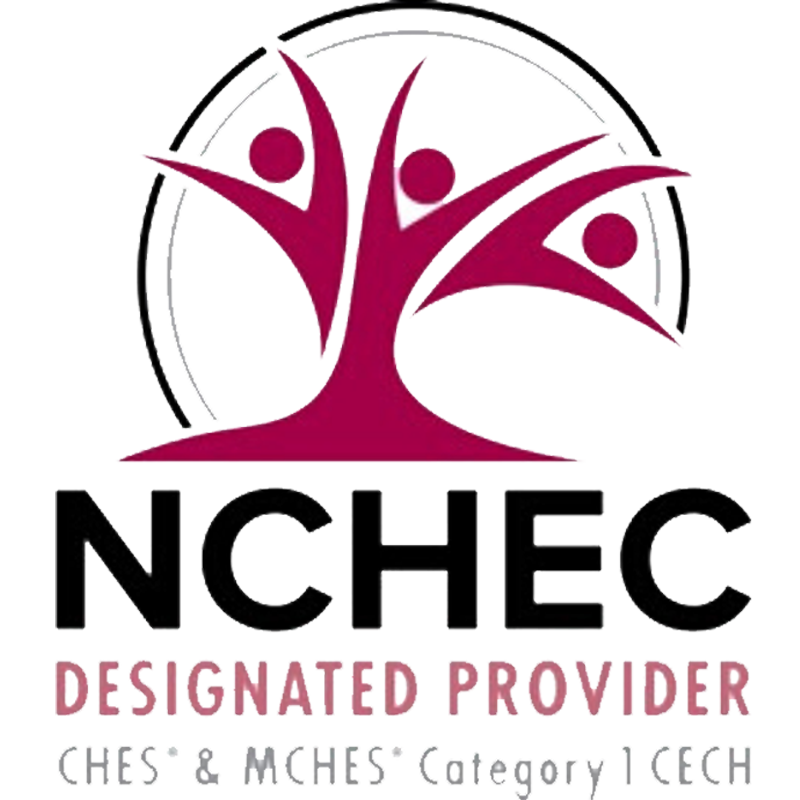 Register
Course Information
Audience:

Public Health Professionals

Format:

Recorded Webinar

Date/Time:

Wednesday, April 7th 2021 4:30 PM – 6 PM EST.

Price:

Free

Length:

1.5 hours

Credential(s) eligible for contact hours:

Sponsored by New England Public Health Training Center (NEPHTC), a designated provider of continuing education contact hours (CECH) in health education by the National Commission for Health Education Credentialing, Inc. This program is designated for Certified Health Education Specialists (CHES) and/or Master Certified Health Education Specialists (MCHES) to receive up to 1 total Category I continuing education contact hours. Maximum advanced-level continuing education contact hours are 1. Provider ID: 1131137 Event ID: SS1131137_AHP3.

If you are not seeking a CHES/MCHES contact hours, if you complete the post-test and evaluation, you will receive a Certificate of Completion. The Certificate will include the length of the course.

Competencies:

Analytical/Assessment Skills
Policy Development/Program Planning Skills


Learning Level:

Awareness

Companion Trainings:

Antiracism as Health Policy (Part 1)
Antiracism as Health Policy (Part 2)


Supplemental materials:

None

Pre-requisites:

None
About this Recording
Part 3: Antiracist policy solutions
This three-part series will examine the racial disparities in health brought vividly to public attention during the COVID-19 pandemic. The third panel will conclude our series with examining antiracist policy solutions that are informed by data.
Cohosted with Boston University Center for Antiracist Research.
What you'll learn
At the end of the recording, participants will be able to:

Describe the approach and requirements of the Anti-Racism in Public Health Act of 2020, introduced in September 2020
Describe three essential elements of antiracist health policy solutions
Discuss importance of intersectional antiracism research and practice
Discuss lessons learned from the COVID experience in New York City about an antiracist approach to public health emergencies
Describe a framework for advancing health equity through policies for care delivery and payment reform
Subject Matter Expert



Sandro Galea
@sandrogalea

Dean and Robert A. Knox Professor, Boston University School of Public Health



Sandro Galea, a physician, epidemiologist, and author, is dean and Robert A. Knox Professor at Boston University School of Public Health. He previously held academic and leadership positions at Columbia University, the University of Michigan, and the New York Academy of Medicine. He has published extensively in the peer-reviewed literature, and is a regular contributor to a range of public media, about the social causes of health, mental health, and the consequences of trauma. He has been listed as one of the most widely cited scholars in the social sciences. He is chair of the board of the Association of Schools and Programs of Public Health and past president of the Society for Epidemiologic Research and of the Interdisciplinary Association for Population Health Science. He is an elected member of the National Academy of Medicine. Galea has received several lifetime achievement awards. Galea holds a medical degree from the University of Toronto, graduate degrees from Harvard University and Columbia University, and an honorary doctorate from the University of Glasgow.




Ibram Kendi
@dribram

Director andFounder,
Center for Antiracist Research, Boston University



Ibram X. Kendi is the Andrew W. Mellon Professor in the Humanities at Boston University and the founding director of the BU Center for Antiracist Research. He is a contributing writer at The Atlantic and a CBS News correspondent. He is the author of many books including Stamped from the Beginning: The Definitive History of Racist Ideas in America, which won the National Book Award for Nonfiction, and four #1 New York Times bestsellers, How to Be an Antiracist; Stamped: Racism, Antiracism, and You, co-authored with Jason Reynolds; and Antiracist Baby, illustrated by Ashley Lukashevsky and Four Hundred Souls: A Community history of African America 1619-2019, edited with Keisha N. Blain. In 2020, Time magazine named him one of the 100 most influential people in the world.




Elizabeth Warren
@senwarren

(OPENING CONVERSATION)
U.S. Senate, Massachusetts



Elizabeth Warren, a fearless consumer advocate who has made her life's work the fight for middle class families, was elected to the United States Senate on November 6, 2012, by the people of Massachusetts. Elizabeth is recognized as one of the nation's top experts on bankruptcy and the financial pressures facing middle class families, and the Boston Globe has called her "the plainspoken voice of people getting crushed by so many predatory lenders and under regulated banks." She is widely credited for the original thinking, political courage, and relentless persistence that led to the creation of the Consumer Financial Protection Bureau. President Obama asked her to set up the new agency to hold Wall Street banks and other financial institutions accountable, and to protect consumers from financial tricks and traps often hidden in mortgages, credit cards and other financial products. In the aftermath of the 2008 financial crisis, Warren served as Chair of the Congressional Oversight Panel for the Troubled Asset Relief Program (TARP). Her independent and tireless efforts to protect taxpayers, to hold Wall Street accountable, and to ensure tough oversight of both the Bush and Obama Administrations won praise from both sides of the aisle. The Boston Globe named Elizabeth Warren Bostonian of the Year and TIME Magazine called her a "New Sheriff of Wall Street" for her oversight efforts. During her campaign for the Senate, Elizabeth promised to fight for middle class families and to make sure that everyone has a fair shot to get ahead. She called for policies that would level the regulatory playing field for small businesses and ensure that everyone – even large and powerful corporations – pays a fair share in taxes and is held accountable for breaking the law. Endorsing Elizabeth's candidacy, the New Bedford Standard-Times said, "Elizabeth Warren has it right on all the things that matter most to us in SouthCoast and across Massachusetts," with "principles that without a doubt, promote the well-being of the middle class." The Boston Globe called Elizabeth "a fierce advocate for the lot of working families, creating educational opportunities, and expanding medical research." The Springfield Republican said, "We need a voice for working families in Washington again. Elizabeth Warren will give us that voice." Senator Warren was a law professor for more than 30 years, including nearly 20 years as the Leo Gottlieb Professor of Law at Harvard Law School. The graduating class at Harvard twice recognized her with the Sacks-Freund Award for excellence in teaching. She taught courses on commercial law, contracts, and bankruptcy and wrote more than a hundred articles and ten books, including three national best-sellers, A Fighting Chance, The Two-Income Trap, and All Your Worth. National Law Journal named her one of the Most Influential Lawyers of the Decade, TIME Magazine has named her one of the 100 most influential people in the world four times, and she has been honored by the Massachusetts Women's Bar Association with the Lelia J. Robinson Award. Elizabeth learned first-hand about the economic pressures facing working families, growing up in a family she says was "on the ragged edge of the middle class." She got married at 19, and after graduating from college, started teaching in elementary school. Her first baby, a daughter Amelia, was born when Elizabeth was 22. When Amelia was two, Elizabeth started law school. Shortly after she graduated, her son Alex was born. Elizabeth hung out a shingle and practiced law out of her living room, but she soon returned to teaching. Elizabeth is a graduate of the University of Houston and Rutgers School of Law. Elizabeth and her husband Bruce Mann have been married for 38 years and live in Cambridge, Massachusetts with their golden retriever, Bailey. They have three grandchildren.




Dustin Duncan
@drdustinduncan

Associate Professor of Epidemiology, Columbia Mailman School of Public Health




Dustin T. Duncan, ScD is an Associate Professor in the Department of Epidemiology at Columbia University Mailman School of Public Health, where he directs Columbia's Spatial Epidemiology Lab and co-directs the department's Social and Spatial Epidemiology Unit. Dr. Duncan is a Social and Spatial Epidemiologist. Dr. Duncan's intersectional research focuses on Black gay, bisexual and other sexual minority men and transgender women of color. His work appears in leading public health, epidemiology, medical, geography, criminology, demography, and psychology journals. Working in collaborations with scholars across the world, he has over 150 high-impact articles, book chapters and books, and his research has appeared in major media outlets including U.S. News & World Report, The Washington Post, The New York Times and CNN. Dr. Duncan's recent work has been funded by the National Institutes of Health, the Centers for Disease Control and Prevention, the HIV Prevention Trials Network, the Robert Wood Johnson Foundation, the Verizon Foundation, and the Aetna Foundation. He has received several early career and distinguished scientific contribution awards including from the Harvard University T.H. Chan School of Public Health and the Interdisciplinary Association for Population Health Science (IAPHS). In 2020, he received the Mentor of the Year Award from Columbia University Irving Medical Center's Irving Institute for Clinical and Translational Research.




Torian Easterling
@drtorian

First Deputy Commissioner and Chief Equity Officer, NYC Department of Health and Mental Hygiene

Dr. Easterling serves as the First Deputy Commissioner and Chief Equity Officer at the NYC Department of Health and Mental Hygiene (NYCDOHMH). Dr. Easterling has spent more than 5 years in a senior leadership role at the Health Department. Prior to serving as First Deputy Commissioner and Chief Equity Officer, Dr. Easterling served as Deputy Commissioner of the Center for Health Equity and Community Wellness at the NYC DOHMH, where he oversaw programmatic work focused on reducing overall premature mortality and closing the racial gap on the top leading causes of preventable death. He also served as the Assistant Commissioner of the Department of Health's Bureau of Brooklyn Neighborhood Health, where he helped advance key programming to address pressing concerns, including maternal deaths and gun violence. Dr. Easterling is a community physician committed to health equity, social justice and movement building to achieve the health outcomes that all people deserve both locally and globally. Dr. Easterling holds a Bachelor of Science from Morehouse College (Atlanta, GA), a Doctor of Medicine (M.D.) from Rutgers-New Jersey Medical School, and a Master of Public Health (M.P.H) from Icahn School of Medicine at Sinai in New York. He completed his residency in Family Medicine at Jamaica Hospital Medical Center in Queens, NY and a General Preventive Medicine residency at Icahn School of Medicine at Sinai in New York.




Regina Davis Moss
@dr4equity

(MODERATOR)

Associate Executive Director, American Public Health Association

Regina Davis Moss is the associate executive director of the American Public Health Association. She oversees a broad portfolio of programs addressing the social determinants of health and has nearly 20 years of experience managing national health promotion initiatives addressing health equity, women's health, and public health system capacity building. Formerly, Dr. Davis Moss held a senior management position for a chronic disease prevention effort for the National Institute of Health. Prior to that, she worked for the Kaiser Family Foundation where she helped launch the Kaiser Health News online information service and served as the senior producer. Dr. Davis Moss came to Kaiser after serving as a supervisor for an epidemiologic study focused on women's reproductive health. She also served as a public health service fellow in the Office on Women's Health for the U.S. Department of Health and Human Services. Dr. Davis Moss earned her Ph.D. in Maternal and Child Health from the University of Maryland, College Park; M.P.H. from George Washington University; B.S. from Howard University, and certificate in public health performance improvement from the University of Minnesota.




Consuelo H. Wilkins
@drchwilkins

Professor of Medicine, Vice President for Health Equity, Associate Dean for Health Equity, Vanderbilt University Medical Center




Consuelo H. Wilkins, MD, MSCI, Professor of Medicine, Vice President for Health Equity and Associate Dean for Health Equity, Vanderbilt University Medical Center, is a nationally recognized thought leader in health equity and in addressing the elimination of systemic inequities that impact the health and well-being of racial/ethnic minorities. As a community engagement research scientist, Dr. Wilkins has pioneered new approaches to engaging vulnerable, socioeconomically disadvantaged, and minority populations. She is Principal Investigator of three NIH-funded centers, the Vanderbilt-Miami-Meharry Center of Excellence in Precision Medicine and Population Health; the Center for Improving Clinical Trial Education Recruitment and Enrollment at CTSA Hubs; and the Vanderbilt Institute for Clinical and Translational Research. She is also PI of a Robert Wood Johnson Foundation award on engendering trust in health care among African American men. Dr. Wilkins earned a Bachelor of Science in microbiology and Doctor of Medicine from Howard University. She completed a residency in Internal Medicine at Duke University Medical Center and a Geriatric Medicine fellowship at Washington University School of Medicine/Barnes-Jewish Hospital. Following her medical training, she earned a Master of Science in Clinical Investigation from Washington University School of Medicine.




Marshall Chin
@marshallchinmd

Chair, Family Medicine,
Boston University
School of
Public Health



Marshall Chin, MD, MPH, is a general internist with extensive experience improving the care of vulnerable patients with chronic disease. He has worked to advance diabetes care and outcomes on the South Side through health care system and community interventions. He also leads initiatives to improve health strategies at a national level as director of the Robert Wood Johnson Foundation (RWJF)'s Finding Answers: Solving Disparities Through Payment and Delivery System Reform Program Office and Co-Director of the Merck Foundation's Bridging the Gap: Reducing Disparities in Diabetes Care National Program Office. Dr. Chin performed many of the key research studies informing how to improve diabetes care and outcomes in federally-qualified health centers serving vulnerable populations with limited resources. His work over the past decade leading RWJF's Finding Answers program led to the creation of the Roadmap to Reduce Disparities. Current projects include improving diabetes outcomes in real-world settings, reducing health disparities by transforming the way care is organized and paid for, enhancing care by facilitating partnerships between the health care system and other sectors such as food and housing, and improving shared decision making among clinicians and LGBTQ people of color. In addition to his clinical and research roles, Dr. Chin is a teacher and award-winning mentor, committed to providing opportunities for trainees. As co-director of the Summer Program in Outcomes Research Training (SPORT), Dr. Chin educates faculty, fellows and students about outcomes research methods — to better understand and improve quality of care. An expert in health care disparities in medicine, Dr. Chin frequently is invited to present his work at national conferences and serve on policy committees. He serves on the National Institute on Minority Health and Health Disparities National Advisory Council and Centers for Disease Control and Prevention (CDC) Community Preventive Services Task Force. He co-chairs the National Quality Forum (NQF) Disparities Standing Committee and is a former President of the Society of General Internal Medicine (SGIM). Dr. Chin was elected to the National Academy of Medicine in 2017.
Registration
Select the Enroll Me button below to register for this recording. If you have any trouble accessing the recording, contact support@nephtc.org.
Acknowledgement: This project is/was supported by the Health Resources and Services Administration (HRSA) of the U.S. Department of Health and Human Services (HHS) under grant number UB6HP31685 "Regional Public Health Training Center Program." This information or content and conclusions are those of the author and should not be construed as the official position or policy of, nor should any endorsements be inferred by HRSA, HHS or the U.S. Government.