Introduction to Outreach Methods and Strategies
How can community health workers create effective outreach plans that address the needs of vulnerable populations? Learn about the key components of an effective outreach plan.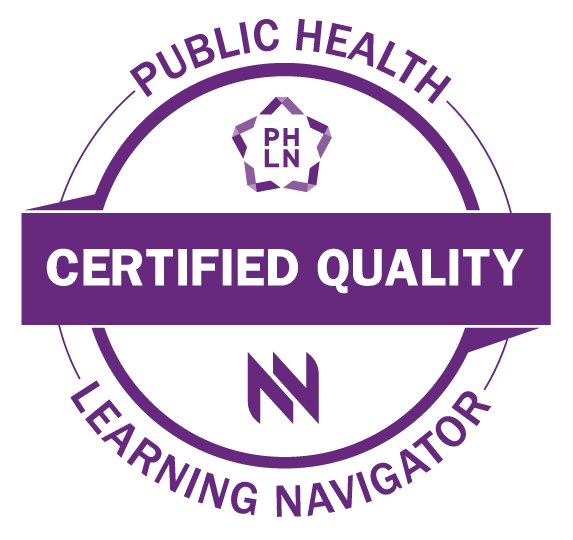 Enroll
Course Information
Format:

Self-paced

Price:

Free

Length:

1.5 hours

Competencies:

Analytical/Assessment, Communication Skills, Community Dimensions of Practice, Cultural Competency, Policy Development/Program Planning

Learning Level:

Awareness

Supplemental materials:

Course Guide and Technical Requirements (PDF)
About this course
As a community health outreach worker, a key function of the role is providing health outreach to vulnerable populations in order to connect them with the appropriate enabling services. In order to do so, community health workers must be able to identify when outreach should occur and how to develop the most effective outreach plan.
What you'll learn
After completing this course, you will be able to...
Articulate what outreach is and the components of the Health Outreach Model
Identify qualities and characteristics of vulnerable populations and what triggers outreach
List tips to keep you safe in your outreach efforts
Describe how to choose effective outreach methods and strategies
Outline the elements of an effective outreach plan
Subject Matter Expert
Enrollment and Contact Hours
Note there are two different options for enrolling in this course highlighted in the table below.
The Certificate of Completion will include the length of the module. Generally 50 – 60 minutes is equivalent to 1 contact hour. Contact hours may be applicable towards continuing education requirements for certain credentials. Check with your credentialing body to verify if the topic meets its continuing education requirements.
| Enrollment Options | Key |
| --- | --- |
| For a Certificate of Completion | Enroll-001 |
| To Audit (No Certificate) | Audit-001 |
Having trouble accessing the course? Contact support@nephtc.org
Acknowledgement:
This project is/was supported by the Health Resources and Services Administration (HRSA) of the U.S. Department of Health and Human Services (HHS) under grant number UB6HP27877 "Regional Public Health Training Center Program". This information or content and conclusions are those of the author and should not be construed as the official position or policy of, nor should any endorsements be inferred by HRSA, HHS or the U.S. Government.