Quantitative Research Methods for School Health Leaders
This course is open only to members of the ESHS Evaluation Team.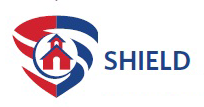 Enroll
Course Information
Audience:

ESHS Evaluation Team Nurse Leaders

Format:

Blended (online and monthly in-person sessions)

Price:

N/A

Length:

8 monthly sessions

Contact hours:

16 in-person

Competencies:

Research design and conduct

Learning Level:

Awareness

Supplemental materials:

n/a
About this course
As school health infrastructure grows and matures, there is a need for advancing evidence-based practices (EBP). EBP integrates the best available evidence to guide nursing care and improve patient outcomes; this method allows the practitioner to assess research, clinical guidelines, and other information resources based on high quality findings and apply results to practice. Central to EBP is quantitative research methods.
This course will focus on the basics of quantitative research methods spanning from research theory and design to statistical analysis and interpreting results for conducting high-quality research. Course competencies will be developed through the use of applied activities, both in class and through assigned homework, which will enable students to learn key concepts by applying them directly to a research project. Aspects of the research process such as drafting a research question, identifying sources of data, measuring associations, and disseminating findings via publications will be used as part of the course activities.
Quantitative Research Methods has been designed for all levels and will be conducted over eight, two-hour sessions. This course will count for 14 hours of Continuing Nursing Education (CNE) credit; homework is optional and will not count toward CNE credits.


Meet the Instructors


Having trouble accessing the course? Contact support@nephtc.org