Human Health Effects of Climate Change
Do you know how climate change will affect health in your community and what you can do to reduce climate-related impacts?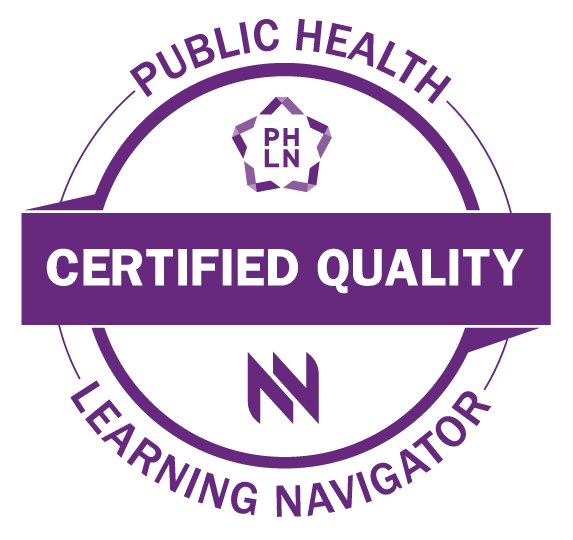 Enroll
Course Information
Audience:

Workforce in public health, emergency management, health care, natural resources, human services, agriculture, community leaders, and others intersecting with climate change and human health

Format:

Self-paced

Price:

Free

Length:

Level 1: 1 hour
Level 2: 1.5 hours

Competencies:

Analytical/Assessment Skills, Policy Development/Program Planning Skills, Community Dimensions of Practice, Public Health Sciences Skills, Leadership and Systems Thinking Skills


Learning Level:

Awareness

Supplemental Materials

Course Guide

About this course
Following a short overview of the causes and mechanisms of climate change, the course reviews current and expected human health impacts, with particular emphasis on impacts in Vermont and the northeast. These include heat-related illness, water-related impacts, vector borne diseases, air quality impacts, and mental health and well-being. Because climate change affects some people more than others, populations of concern and measures of vulnerability are addressed. The course culminates with examples of strategies used in Vermont and nationally to reduce climate change impacts on health and to improve health through climate change mitigation actions. Learners can select Level 1 for an overview or Level 2 for a deeper exploration of the five types of health impacts.

What you'll learn
After completing this course, you will be able to...
Explain how and why the climate is changing.
List the health conditions exacerbated by climate change, explain how weather/climate affects each health condition, and how we expect future climate change to modify health risks.
List those populations more vulnerable to the effects of climate change and explain why they are vulnerable.
Describe the health co-benefits of climate change mitigation strategies.
Describe climate adaptation and preparedness strategies to reduce climate-related health risks.
Subject Matter Experts

Jared Ulmer, MPH, AICP

Climate & Health Program
 Coordinator,
Vermont Department of Health



Lynn Blevins, MD, MPH

Clinical Assistant Professor,
University of Vermont 
College of Medicine





David Grass, PhD

Environmental Health
 Surveillance Chief,
Vermont Department of Health



Elizabeth Faye, MPH

Instructional Technologist
Activist Lab,
BU School of Public Health

Enrollment and Contact Hours
Note there are two different options for enrolling in this course highlighted in the table below.
The Certificate of Completion will include the length of the module. Contact hours may be applicable towards continuing education requirements for certain credentials. Check with your credentialing body to verify if the topic meets its continuing education requirements.
| Enrollment Options | Key |
| --- | --- |
| For a Certificate of Completion | Enroll-001 |
| To Audit (No Certificate) | Audit-001 |
Having trouble accessing the course? Contact support@nephtc.org
Acknowledgement:
This project is/was supported by the Health Resources and Services Administration (HRSA) of the U.S. Department of Health and Human Services (HHS) under grant number UB6HP27877 "Regional Public Health Training Center Program". This information or content and conclusions are those of the author and should not be construed as the official position or policy of, nor should any endorsements be inferred by HRSA, HHS or the U.S. Government.