Introduction to Environmental Health for New Hampshire Health Officers
How do you respond to citizens' concerns about an environmental exposure?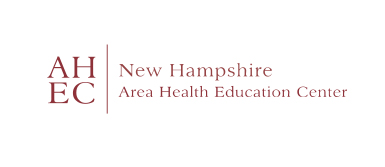 Register
Course Information
Audience:

New Hampshire Public Health Officers (in every town in the state of NH)


Format:

Recorded Webinar

Date/Time:

August, 2017

Price:

Free

Length:

Part 1: 10:19
Part 2: 14:44

Credential(s) eligible for contact hours

Certificate of completion

Competencies:

Community Dimensions of Practice Skills

Learning Level:

Awareness

Companion trainings

Teach Back

Supplemental materials:

None
About this Webinar
Contaminants in our communities and potential exposure is a concern for our citizens. What are the ways our citizens are exposed and how can a health officer respond with available resources? This recorded webinar offers practical advice and best practices for health officers, who can play an important role in communication with citizens and the state. Special attention is given to arsenic contamination.
What you'll learn
At the end of the course, participants will be able to:
Describe the major categories of enviormental health hazards
Identify the most common routes of human exposure
Identify environmental health resources to guide health officers in providing advice to their citizens
Describe why groundwater arsenic contamination is a public health concern in NH
Subject Matter Expert

Carolyn Murray, PharmD, RPh
Director of Community Outreach and Translation
Darmouth Children's Environmental Health
and Disease Prevention Research Center
Asst Professor of Medicine and Community and Family Medicine
Geisel School of Medicine and the Dartmouth Institute
Deputy Health Officer, Town of Hanover, NH
Enrollment and Contact Hours
Note there are two different options for enrolling in this course highlighted in the table below.
The Certificate of Completion will include the length of the module. Generally 50 – 60 minutes is equivalent to 1 contact hour. Contact hours may be applicable towards continuing education requirements for certain credentials. Check with your credentialing body to verify if the topic meets its continuing education requirements.
| Enrollment Options | Key |
| --- | --- |
| For a Certificate of Completion | Enroll-001 |
| To Audit (No Certificate) | Audit-001 |
Having trouble accessing the course? Contact trainingmanager@nephtc.org