The Green & Healthy Homes Initiative: Successful Cross-Sector Collaboration
How can we break the link between unhealthy housing and unhealthy children and families?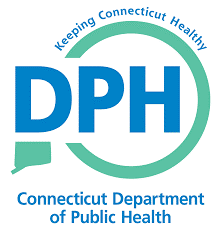 Register
Course Information
Audience:

Environmental health staff, housing specialists, public health nurses, community health workers, public health and other local officials and all Healthy Homes partners


Format:

Online Webinar

Date/Time:

March 23, 2018
12:00-1:30 PM

Price:

Free

Length:

1.5 hour

Credential(s) eligible for contact hours:

Certificate of completion

Competencies:

Core Competencies for Public Health Professionals Tier 1 Domains: Community Dimensions of Practice and Leadership and Systems Thinking Skills

Learning Level:

Awareness

Supplemental materials:

PowerPoint

About this Webinar
This webinar explores the successful cross-sector collaboration model of the Green & Healthy Homes Initiative (GHHI), a national organization dedicated to breaking the link between unhealthy housing and unhealthy children. The GHHI model replaces stand-alone housing intervention programs with an integrated, whole-house approach. Learn about this successful model of cross-sector collaboration that has improved health, economic and social outcomes for families and communities across the country.
What you'll learn
At the end of the course, participants will be able to:
Describe the mission and goals of the Green & Healthy Homes Initiative (GHHI)
Explain how the GHHI "no wrong door" model can remove bureaucratic boundaries and provide benefits on the systems and family levels
List at least three examples of local level GHHI projects that have brought together innovative funding to bring measurable improvements to health and housing
Recall where you can go to learn more about GHHI and CT's GHHI project
Subject Matter Expert
Registration and Contact Hours
Select the Enroll button below to register for this webinar. If you have any trouble accessing the webinar, contact trainingmanager@nephtc.org.
The Certificate of Completion will include the length of the webinar. Generally 50 – 60 minutes is equivalent to 1 contact hour. Contact hours may be applicable towards continuing education requirements for certain credentials. Check with your credentialing body to verify if the topic meets its continuing education requirements.