The Public Health Nursing Guide on Infectious Disease, Surveillance, and Response
Included in this webinar are essential tips for your toolbox in effective disease investigation, tracing, outreach and response for PHNs conducting disease investigations.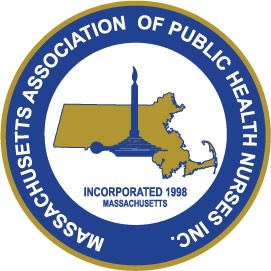 Register
Course Information
Audience:

Public Health Nurses, School Nurses, Occupational Health Nurses, Community Health Nurses, Health Directors, Health Inspectors, Medical Reserve Corps volunteers (Medical and Non-Medical)

Format:

Webinar

Date/Time:

Wednesday March 22nd 12:00 pm – 1:30 pm EST

Price:

Free

Length:

Each session is 60 minutes with an optional 30 minute Q&A following

Credential(s) eligible for contact hours:

This program has met all the standards of CMR 244 5.0 of the Board of Registration in Nursing. One contact hour per webinar will be provided in accordance with the regulations governing continuing education requirements for the Board of Registration in Nursing under Commonwealth of Massachusetts Regulations 244 Section 5.0.
Sponsored by New England Public Health Training Center (NEPHTC), a designated provider of continuing education contact hours (CECH) in health education by the National Commission for Health Education Credentialing, Inc. This program is designated for Certified Health Education Specialists (CHES) and/or Master Certified Health Education Specialists (MCHES) to receive up to (credit hours) total Category I continuing education contact hour. Maximum advanced-level continuing education contact hour is (credit hours). Provider ID: 1131137 Event ID: TBA.

Competencies:

Public Health Sciences Skills

Learning Level:

Performance

Companion Trainings:

Public Health Nursing Guide to Immunizations and Vaccine Preventable Disease
Public Health Nursing Guide to Emergency Preparedness and Response
Annual MDPH Immunization Training MAVEN On-Line Training ICS-100 – 800, HSEEP

Pre-requisites:

None
About this Webinar
Public Health Nurses in Massachusetts have a vast and varied accounting of job responsibilities, position descriptions and dedicated hours for PHN services. The one hour webinars will provide an introduction into the three areas of concentration for PHNs in MA: Infectious Disease, Immunizations and Emergency Preparedness with resources clearly identified through membership in the Massachusetts Association of Public Health Nurses; the only state recognized Public Health Nursing Organization.
What you'll learn
At the end of the webinar, participants will be able to:
Navigate the process of investigating reportable disease interviews
Recognize the importance of the MDPH MAVEN network tool


Subject Matter Experts



Kitty C. Mahoney
RN, BSN, MS


Kitty Mahoney, Chief Public Health Nurse for the Town of Framingham from 2004-2022, has been a Public Health Nurse for nearly 20 years. Kitty has twice served as Moderator at the American Public Health Association Scientific Sessions "Disparities in Health Care for Women, Minorities and Military" and "Hot Topics in Public Health Nursing". She defended "100 Years of Public Health Nursing in Massachusetts" at the 2011 APHA Poster Session in Washington, DC. Kitty Mahoney routinely speaks on behalf of Public Health Nursing and has served two terms as Vice President, two terms as President and currently serves as Communications and Web Manager for the Massachusetts Association of Public Health Nurses. She has served on several local and public health committees including academic collaborations in advancing Operation Stand Down With MAPHN; providing foot care for Homeless and At Risk Veterans. In 2014 she was awarded Public Health Fellow through the Local Public Health Institute / Boston University School of Public Health. In 2013 she received the Governors Appointment to the Division of Professional Licensure for Certified Health Officers. Kitty Mahoney was recognized with the Creative Nursing Award at the American Public Health Association in 2018 and currently serves as the Communications and Webmaster for MAPHN.




Jessica Tracy
MSN, RN


With over 15+ years' experience working for municipalities in multiple capacities, Jessica Tracy currently works as the Public Health Nurse for the Town of Dedham. She entered the profession of public health nursing in 2015 after successfully completing her Diploma in Nursing at the Brockton Hospital School of Nursing and received a full scholarship to complete her Master of Science in Nursing, Community/Public Health Nursing at Worcester State University, 2022. Her many leadership roles with-in the Massachusetts Association of Public Health Nurses (MAPHN) include immediate past President of the MAPHN Southeast Chapter, past Treasurer of the MAPHN Executive Board and current Chair of the Outreach, Visibility & Membership (OVM) Committee of MAPHN. She maintains memberships with the Massachusetts Association of Public Health Nurses, Massachusetts Health Officers Association, American Public Health Association, and the National Environmental Health Association. She is the author of the 2022 MAPHN White Paper: The Future of Massachusetts Public Health Nursing is Now and after receiving a scholarship on behalf of MAPHN, stewards a team of 5 MAPHN members through the Lincoln Land Institute of Policy Leadership Matters program. Leadership Matters is a state- based leadership development program and affords the opportunity for MAPHN to increase the capacity of facilitative leadership practice with -in the municipal PHN workforce as part of our strategic plan of enhancing the level of leadership among PHN's and to create a shared vision for change. She has been awarded several grants and facilitated many programs throughout her profession. Most notably, 2018 she was the recipient of the Drug Free Community Support Program Grant (DFC) which federally funds over one million dollars for the prevention of youth substance misuse in the community. In 2022, she advocated for innovative ways for local health departments to build resiliency, provide tools and enhance skills for mental health response by uniting seven communities to send champions such as public health nurses to become trained as Mental Health 1 st Aid Instructors to teach Mental Health 1 st Aid in their communities. "It is my personal and professional goal to save the profession of public health nursing."




Angela Kramer
MS, RN


Angela Kramer is a Public Health Nurse for the Town of Ludlow, MA. Angela currently is the Western Mass MAPHN Chapter Secretary/Treasurer and the MAPHN Treasurer. Angela has been working as a Public Health for 11 years in the town of Ludlow, doing home visits, including Foot and Nail Care for the elderly and running Vaccine Clinics. Angela is also a member of APHA and MHOA. Angela has served on several local and Public Health committees within MAPHN and other organizations. Angela presented a poster at the 2022 MAPHN Conference "Keeping Our Community Safe During the COVID-19 Pandemic." Angela has participated in the local Operation Stand Down in 2019 providing foot care for the Veteran's. Angela is currently an Ambassador for the Boys and Girls Club in Ludlow and works with the CEO providing assistance and trainings as needed. She is currently offering a Tai Ji Chan Class for Balance and Safety and will be participating in a series with the Senior Center in April, 2023. Angela is currently the Vaccine Coordinator for the town and participates in the DPH VFC Program.




Sara Harris
MSN, RN


Sara Harris has been a registered nurse for over 12 years and has experience in school nursing, homecare nursing for medically fragile patients and for the last half of her career, Public Health Nursing. She has worked in thriving cities like Somerville as the Public Health Nurse Manager and Medford as the COVID19 Rapid Response Nurse / Supervising Public Health Nurse. She is currently the Deputy Chief of Public Health Nursing for the city of Worcester. Sara completed her BSN from Endicott College in 2010 and MSN in Global Health Nursing from Endicott in 2020. She is on the Cummings Foundation Advisory Board at Endicott College where she advocates for the addition of public health and community health nursing internships and curriculum across the programs. Sara has been a clinical instructor for nursing students for the last 5 years from schools including Endicott College, Northeastern University, MA College of Pharmacy and Health Science, Regis College, and many more. She is the current Vice President of the Massachusetts Association of Public health Nurses (MAPHN) and has served as the Secretary of the Northeast Chapter of the MAPHN.





Registration

Select the Enroll Me button below to register for this recording. If you have any trouble accessing the recording, contact support@nephtc.org.



Acknowledgement: This project is supported by the Health Resources and Services Administration (HRSA) of the U.S. Department of Health and Human Services (HHS) as part of award 2 UB6HP31685‐05‐00 "Public Health Training Centers." The contents are those of the author(s) and do not necessarily represent the official views of, nor an endorsement, by HRSA, HHS or the U.S. Government.