The Next Normal: Politics and Health
How can local public health practitioners communicate effectively with their community members and promote evidence-based public health policies, in light of the existing political polarization and the rise of incorrect information disseminated through media, including social media?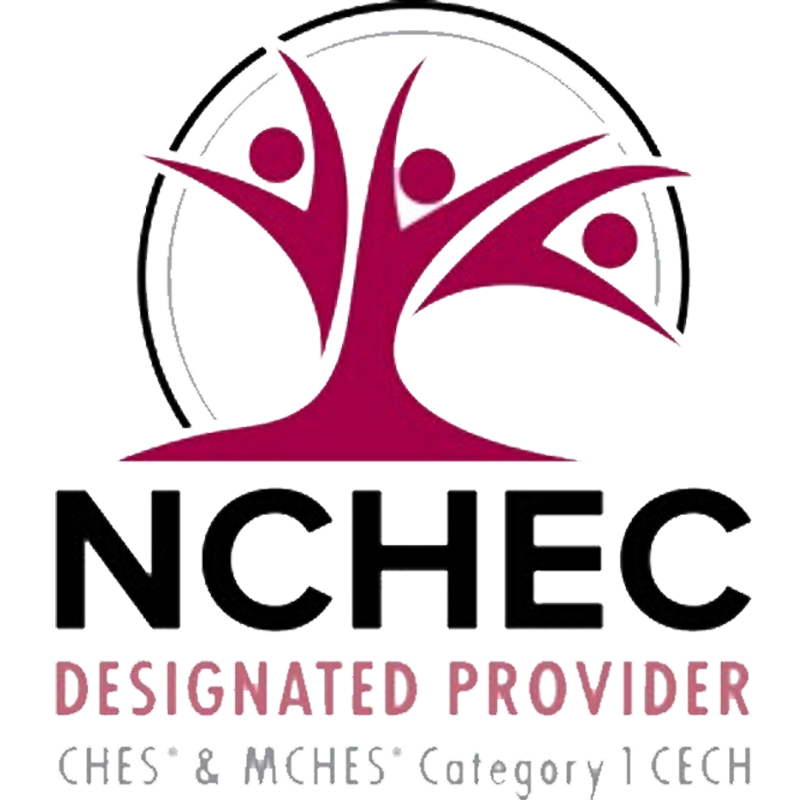 Register
Course Information
Audience:

Public Health Professionals

Format:

Recorded Webinar

Date/Time:

Monday, October 25th 4:30 PM – 5:45 PM EST

Price:

Free

Length:

1.25 hours

Credential(s) eligible for contact hours:

Sponsored by New England Public Health Training Center (NEPHTC), a designated provider of continuing education contact hours (CECH) in health education by the National Commission for Health Education Credentialing, Inc. This program is designated for Certified Health Education Specialists (CHES) and/or Master Certified Health Education Specialists (MCHES) to receive up to 1 total Category I continuing education contact hours. Maximum advanced-level continuing education contact hours are 1. Provider ID: 1131137 Event ID:

SS1131137_NNPH

If you are not seeking a CHES/MCHES contact hours, if you complete the post-test and evaluation, you will receive a Certificate of Completion. The Certificate will include the length of the course.

Competencies:

Analytical/Assessment Skills, Policy Development/Program Planning Skills


Learning Level:

Awareness

Companion Trainings:

None

Supplemental materials:

None

Pre-requisites:

None
About this Recording
The COVID-19 pandemic highlighted the importance of politics and policies in mobilizing and protecting the public. What can we learn from the political failures and successes of the Covid-19 era to create a healthier world? This program is a part of "The Next Normal" series, designed to take a moment to pause and ask, as we emerge from the pandemic, what we have learned and why, in order to promote the health of all, we cannot return to pre-pandemic normal.
What you'll learn
At the end of the recording, participants will be able to:

Describe evidence that "all policy is health policy"
Discuss considerations in developing improved health-promoting practices to improve health for all
Identify challenges and opportunities for political scientists and policy makers highlighted by the pandemic
Describe current social and political factors that influence the ability to implement effective, evidence-based policies
Subject Matter Experts



Kellie Carter Jackson
@KCARTERJACKSON


Knafel Assistant Professor of Humanities, Wellesley College

Kellie Carter Jackson is an Associate Professor in the Department of Africana Studies at Wellesley College. Her book, Force & Freedom: Black Abolitionists and the Politics of Violence, provides the first historical analysis exclusively focused on the use of violence among antebellum black activists. Force and Freedom won the James H. Broussard Best First Book Prize, was a finalist for the Frederick Douglass Book Prize, a finalist for the Museum of African American History Stone Book Prize and listed among 13 books to read on African American History by the Washington Post. Her essays have been featured in The New York Times, Washington Post, The Atlantic, The Guardian, The Los Angeles Times, NPR, Time, The Conversation, Boston's NPR, among other outlets. She has also been interviewed for her expertise for MSNBC, SkyNews (UK) The New York Times, The Guardian, PBS, Vox, The Huff Post, C-SPAN, the BBC, Boston Public Radio, Al Jazeera International, and Slate. She has been featured in a host of documentaries and podcasts on history and race in the United States. Carter Jackson is also a commissioner for the Massachusetts Historical Commission, where she represents the Museum of African American History in Boston. Lastly, she is the co-host of the podcast, "This Day in Esoteric Political History." You can follow her on Twitter @kcarterjackson.




Sandra Barnes
@SANDRALBARNES1



Professor, Vanderbilt University

Dr. Sandra L. Barnes has been a joint appointed Professor in the Dept. of Human and Organizational Development and the School of Divinity since 2008. She also served as the Assistant Vice Chancellor for Equity, Diversity, and Inclusion from 2016-2018. Her research and teaching areas include: Sociology of Religion, inequality, urban sociology, statistics, and African American studies. Dr. Barnes received a B.S. degree (1986) in mathematics and economics from Fisk University in Nashville, TN. She also earned Masters degrees from Georgia Institute of Technology (1989) and the Interdenominational Theological Center (1995) and the Ph.D. degree (1999) in Sociology from Georgia State University, Atlanta, GA. Phi Beta Kappa, her record includes: 9 books; 3 edited volumes; over 60 peer-reviewed articles; 10 book chapters; and, PI or Co-PI on grants totaling over $2.5 million dollars. Her articles have been published in SOCIAL FORCES, Social Problems, Journal for the Scientific Study of Religion, and Journal of African American Studies. She also created and developed the Emmy-nominated documentary, "Gary, Indiana: A Tale of Two Cities" (with Cinematicfocus). She recently completed another documentary on the public education system in the same city ("About the Kids: Volumes 1 and 2"). Barnes has presented her research in Beijing, China, Curitiba, Brazil, Dublin, Ireland, and at the Congressional Black Caucus of the Congress of the United States, Washington, D.C. Her recent book publication, Kings of Mississippi: Race, Religious Education, and the Making of a Middle-Class Black Family in the Segregated South (Cambridge University Press 2019), is a multi-disciplinary, mixed-methodological historiography about the trek into the middle class of a Black farming family in Mississippi.




David Bateman
@DAVIDALEXBATEMA



Associate Professor, Cornell University

David A. Bateman is an associate professor in the Government Department at Cornell University, where he is one of the co-directors of the Politics of Race, Immigration, Class, and Ethnicity (PRICE) Initiative. His research focuses on the structures and ideologies of racism as well as on democratic institutions, including voting rights, Congress, state constitutions, and US labor law. His current projects include studies of post-Reconstruction Black politics, of the ideas and institutional organization of industrial democracy in the early 20th century US, and of the changing intellectual understandings of how democracy related to diversity from the 19th century to today. He is the author of Disenfranchising Democracy: Constructing the Electorate in the United States, United Kingdom, and France, and co-author (with Ira Katznelson and John Lapinski) of Southern Nation: Congress and White Supremacy After Reconstruction. He has published widely in journals such as the American Journal of Political Science, Studies in American Political Development, Public Choice, The Forum, and Perspectives on Politics.




Kavita Patel
@KAVITAPMD


Primary Care Physician and Nonresident Fellow, Brookings Institution

Kavita Patel is a Nonresident Fellow at the Brookings Institution. Previously, she was the managing director of clinical transformation at the Center for Health Policy at Brookings. Dr. Patel is an advisor to the Bipartisan Policy Center and a member of Health and Human Services Physician Focused Payment Model Technical Advisory Committee. Dr. Patel is a primary care physician in Washington, DC. She also served in the Obama Administration as director of policy for the Office of Intergovernmental Affairs and Public Engagement in the White House. As a senior aide to Valerie Jarrett, President Obama's senior advisor, Dr. Patel played a critical role in policy development and evaluation of policy initiatives connected to health reform, financial regulatory reform, and economic recovery issues. Dr. Patel also has a deep understanding of Capitol Hill from her time spent on the late Senator Edward Kennedy's staff. As deputy staff director on health, she served as a policy analyst and trusted aide to the Senator and was part of the senior staff of the Health, Education, Labor and Pensions (HELP) Committee under Sen. Kennedy's leadership. She also has an extensive research and clinical background, having worked as a researcher at the RAND Corporation and as a practicing physician in both California and Oregon. She currently advises health care technology and services organizations through New Enterprise Associates. Dr. Patel a previous Robert Wood Johnson Clinical Scholar, and while at Brookings, returned to providing clinical care as an internal medicine practitioner. She earned her medical degree from the University of Texas Health Science Center and her masters in public health from the University of California Los Angeles.




Kay Lazar
@GLOBEKAYLAZAR


MODERATOR Health Reporter, The Boston Globe

Kay Lazar is a health reporter who specializes in holding public institutions accountable..She was a finalist for the Pulitzer Prize in national reporting in 2013 as part of a Globe team that covered a deadly fungal meningitis outbreak. She received a 2013 National Press Club award for excellence in writing on issues facing the elderly. Kay joined the Globe in 2004.

Registration

Select the Enroll Me button below to register for this recording. If you have any trouble accessing the recording, contact support@nephtc.org.

Acknowledgement: This project is/was supported by the Health Resources and Services Administration (HRSA) of the U.S. Department of Health and Human Services (HHS) under grant number UB6HP31685 "Regional Public Health Training Center Program." This information or content and conclusions are those of the author and should not be construed as the official position or policy of, nor should any endorsements be inferred by HRSA, HHS or the U.S. Government.