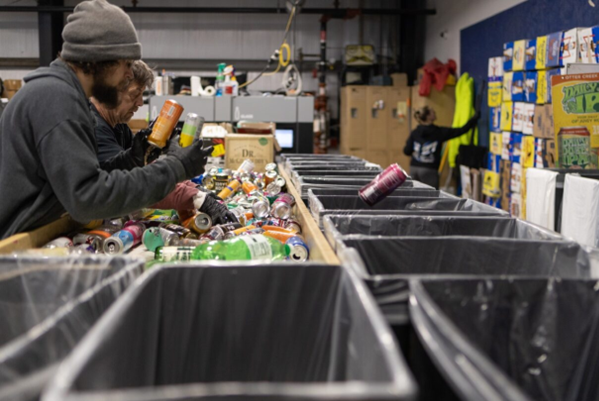 Economic and Environmental Significance of Maine's Bottle Bill
What are the economic and environmental impacts of Maine's popular Bottle Bill?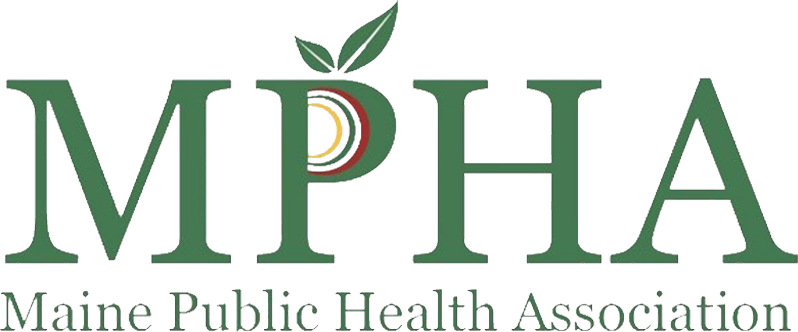 Register
Course Information
Audience:

All public health professionals working in nonprofits, healthcare, educational institutions, government and private sector

Format:

Webinar

Date/Time:

Thursday, October 5th, 12:00 PM – 1:00 PM ET

Price:

Free

Length:

1 hour

Credential(s) eligible for contact hours:

Sponsored by New England Public Health Training Center (NEPHTC), a designated provider of continuing education contact hours (CECH) in health education by the National Commission for Health Education Credentialing, Inc. This program is designated for Certified Health Education Specialists (CHES) and/or Master Certified Health Education Specialists (MCHES) to receive up to 1 total Category I continuing education contact hours. Maximum advanced-level continuing education contact hours are 1. Provider ID: 1131137 Event ID:PM1131137_EESMBB.
If you are not seeking a CHES/MCHES contact hours, if you complete the evaluations, you will receive a Certificate of Completion. The Certificate will include the length of the course.

Competencies:

Policy Development and Program Planning Skills

Learning Level:

Awareness

Companion Trainings:

None

Supplemental materials:

PowerPoint and follow-up email with any links mentioned during presentation.

Pre-requisites:

None
About this Webinar
Over the past 45 years, Maine's Bottle Bill program has been extremely effective at reducing litter, increasing recycling, creating jobs, funding charities, and reducing costs for municipalities and taxpayers. The Bottle Bill is a critical foundation for Maine's recycling culture and remains as important and relevant as ever. Maine's legislature recently passed two bills to keep redemption centers in business and modernize the system. The discussions highlighted the special role that redemption centers play in keeping this program going, and the unique job opportunities they provide. Many of the owners do not turn much profit but do the work because they recognize it is environmental and social significance. The new laws will provide opportunity to further strengthen this program, reduce waste, and create more jobs.


What you'll learn
At the end of the recording, participants will be able to:


Explain how the Bottle Bill supports jobs in Maine and what happens to the unclaimed deposits.



Compare effectiveness of recycling and litter reduction with other types of recycling programs.
Discuss potential of recently passed and future legislation.


Subject Matter Expert



Sarah Nichols
Sustainable Maine Director



Sarah is a waste policy expert and leads NRCM's local and state efforts to reduce waste and litter, encourage reuse, and increase recycling and composting in Maine. Prior to joining NRCM in 2014, she spent several years working to improve recycling programs in rural communities. She earned a master's degree from the Bren School of Environmental Science and Management at the University of California Santa Barbara, where she specialized in environmental policy, and has a bachelor's degree from the University of New Hampshire in Environmental & Resource Economics. Sarah is from Bath and resides in Cumberland.




Shandra Rubchinuk
Co-Owner of Jansel Redemption Center

Shandra has been in Maine for 22 years and lives in Winthrop. She opened a children's second hand store in order to be at home with her children and saw a need to reduce reuse and recycle. The store has been open for 10 years, children Luke & Aalayah are now 11 & 13. Her partner Jason worked for his uncle for 23 years counting and sorting bottles at a redemption center that was open for 40 years. His uncle finally retired and the two opened JANSEL Redemption center in Jan of 2023. They streamlined the process and are busier than ever.




Mike Noel
Public Affairs Director, TOMRA

Mike is a corporate sustainability and public affairs expert with working experience across the public, private and civil sectors. At TOMRA, the world's largest provider of recycling and reuse technology, Mike advises policymakers on packaging and textiles waste management and reuse policies. TOMRA operates in over 40 jurisdictions around the world with refillable and single-use container deposit return systems and EPR policies. The first project of TOMRA's Reuse venture includes operating a reusable take-out packaging program in Denmark. Mike is the co- author of "Rewarding Recycling: Learnings from the World's Highest Performing Deposit Systems". Prior to joining TOMRA, Mike was a Strategy Director at Futerra where he advised multinationals including Google, Target and 3M on their circular economy and climate strategies. Mike studied Marketing and Environmental Policy at Fordham University where he led a successful campaign to establish the University's Sustainable Business program. Mike is based in Connecticut where he is busy trying to get his 5 year old twins to eat their vegetables.



Registration
Select the Enroll Me button below to register for this recording. If you have any trouble accessing the recording, contact support@nephtc.org.


Acknowledgement: This project is supported by the Health Resources and Services Administration (HRSA) of the U.S. Deparment of Health and Human Services (HHS) as part of award 2 UB6HP31685‐05‐00 "Public Health Training Centers." The contents are those of the author(s) and do not necessarily represent the official views of, nor an endorsement, by HRSA, HHS or the U.S. Government.