The Role of Community Health Workers in Addressing Diabetes
Did you know…
A total of 37.3 million people have diabetes in the United States (11.3% of the US population)
A total of 96 million people aged 18 years or older have prediabetes (38.0% of the adult US population), with many undiagnosed.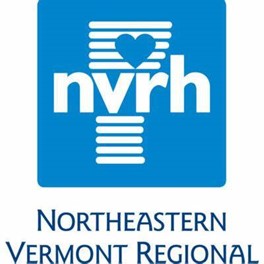 Register
Course Information
Audience:

Community health workers (or similar roles), patient navigators, health educators

Format:

Webinar

Date/Time:

Thursday, March 16th 2023 12:00 PM – 1:00 PM EST.

Price:

Free

Length:

1 hour

Credential(s) eligible for contact hours:

Sponsored by New England Public Health Training Center (NEPHTC), a designated provider of continuing education contact hours (CECH) in health education by the National Commission for Health Education Credentialing, Inc. This program is designated for Certified Health Education Specialists (CHES) and/or Master Certified Health Education Specialists (MCHES) to receive up to 1 total Category I continuing education contact hours. Maximum advanced-level continuing education contact hours are 0. Provider ID: 1131137 Event ID: TBA

If you are not seeking a CHES/MCHES contact hours, if you complete the post-test and evaluation, you will receive a Certificate of Completion. The Certificate will include the length of the course.

Competencies:

Community Partnership Skills

Learning Level:

Awareness

Companion Trainings:

MCD Global Health Chronic Conditions Trainings: Free to Vermont Community Health Workers until June 30, 2023: To learn more or enroll, visit: https://chwtraining.mcdph.org

Pre-requisites:

None
About this Webinar
Across the country and locally in Vermont, there has been an increase in recognition of the effectiveness of Community Health Workers (CHWs) in supporting individuals with diabetes. As trusted members of the communities they work with, CHWs are well suited to provide diabetes support and offer ongoing care in addressing social and health issues. Organizations have increased efforts to integrate CHWs in the delivery of diabetes support, but there is a need to increase awareness about how to successfully expand the role of CHWs in addressing diabetes.
What you'll learn
At the end of the webinar, participants will be able to:

Define types, symptoms, risk factors and complications of diabetes
Discuss the rate of Vermonters with Diabetes
Identify the roles that Community Health Workers can play in diabetes prevention and control


Subject Matter Experts



Jennifer Woolard
BS, MPH

Jennifer Woolard, BS, MPH: Jennifer Woolard is the Public Health Program Administrator with the Vermont Department of Health (VDH) Heart Disease and Diabetes Program. She holds a master's in public health and a bachelor's in nutrition and has more than ten years of public health experience. Her roles have spanned across various settings, including work with schools, towns, community organizations, health systems, and statewide partners, all aimed at reducing the burden of disease. Over the last five years, Jennifer has worked with community and clinical partners to address system level interventions in support of the prevention and management of heart disease and diabetes. Part of Jennifer's work has also centered on the development of a formal statewide infrastructure to support and sustain Community Health Workers in Vermont.




Sharon Anderson
RDN

Sharon Anderson is a registered dietitian nutritionist and a certified diabetes care and education specialist. She has worked at Northeastern Vermont Regional Hospital in Saint Johnsbury for the past 20 years. Currently she is the director of nutrition and food service. Sharon graduated from the University of Vermont in 1992 with a BS in Nutritional Sciences. She has spent the bulk of her career working with people who have obesity and or diabetes and helping them live healthier lives.






Deborah Locke-Rousseau
Community Health Team Lead, CHW Supervisor,
Community Connections of NVRH

Debbie has been with NVRH for four and a half years. Debbie came to NVRH from the local Council on Aging after 15 years' experience, 10 years in Case Management and 5 years as a CM Supervisor. Debbie has a background in Emergency Medicine having worked with the local EMS and UVM Medical Center Emergency Department as well as their transport team, as a Correctional Officer, and as a Medical Billing Specialist. As the CHT Lead, she organizes and facilitates the monthly CHT meetings for the NVRH Health Service Area. Our CHT includes not only the Blueprint paid staff, as the title implies, but each partner in the HSA that provides services to our fellow community members, patients, clients. We have over 50 Community Partner Agencies that participate, with over 160 members on the distribution listing. Community Connections is the gateway to those services provided to the community by our Community Health Team members. As a free service provided by NVRH, the CHWs are available by phone, fax, provider or community partner referral or on a walk-in basis at their building on the NVRH campus to conduct a brief intake and hear what is important to and for the individual, conducting a benefits review and supporting them in self-managing to live their best lives.




Crystal Bigelow
CHW and Vermont Health Connect Navigator at Community Connections of NVRH

Crystal has been a CHW at Community Connections for a little over three years. In that time she has trained to become a Vermont Health Connect Navigator, a Health Coach, and most recently a Peer Recovery Coach in order to support our local peer recovery center as CHWs. Crystal came to NVRH with seven years' experience as a Medical Receptionist and a Dental Billing Specialist at Northern Counties Health Care.





Registration

Select the Enroll Me button below to register for this recording. If you have any trouble accessing the recording, contact support@nephtc.org.



Acknowledgement: This project is supported by the Health Resources and Services Administration (HRSA) of the U.S. Department of Health and Human Services (HHS) as part of award 2 UB6HP31685‐05‐00 "Public Health Training Centers." The contents are those of the author(s) and do not necessarily represent the official views of, nor an endorsement, by HRSA, HHS or the U.S. Government.